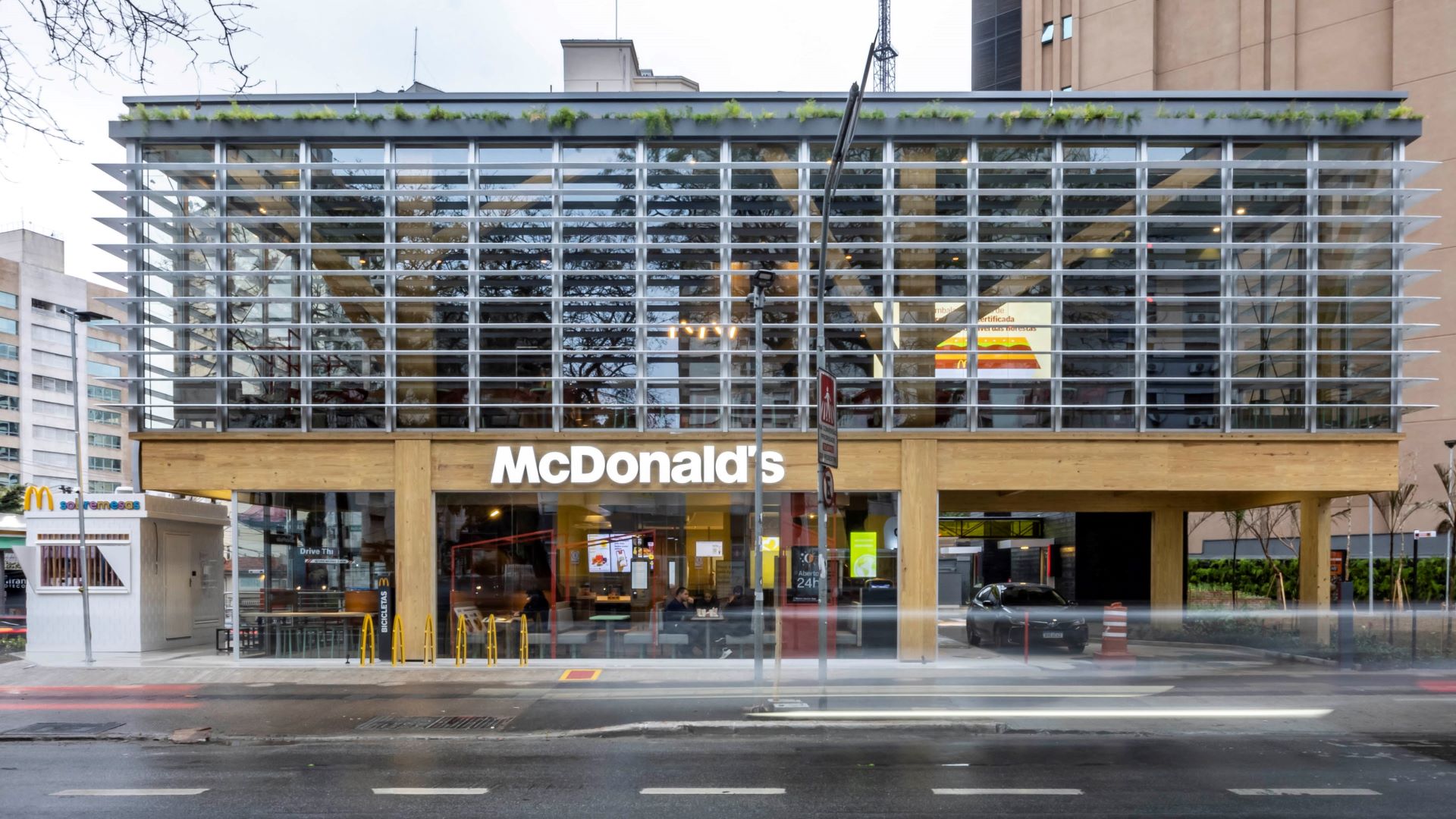 We opened our most sustainable restaurant in Brazil
At the new 24-hour restaurant in São Paulo, which stands at Av. Bernardino de Campos 307, near Paulista Avenue, sustainable initiatives are integrated with innovative solutions, such as a structure made of wood and recycled materials, a compost bin to help manage organic waste, chargers for electric vehicles, among others.
In addition, it has a list of more than 20 sustainable initiatives to be implemented in openings and remodeling, among which are the collection of rainwater and water from air conditioners for reuse in cisterns and irrigation, energy efficiency with thermal insulation in ceilings and walls and efficient equipment, automated LED lighting, etc.
According to Rogério Barreira, President of Arcos Dorados Brazil Division, "This restaurant communicates and makes tangible the vision that drives our business and our ESG strategy, Recipe of the Future. In it, we have applied everything we have developed in recent years and added sustainable innovations that will be a benchmark for us, for the industry and for consumers in the future. This opening represents the most important moment in our expansion history since the modernization of our restaurants", says the executive.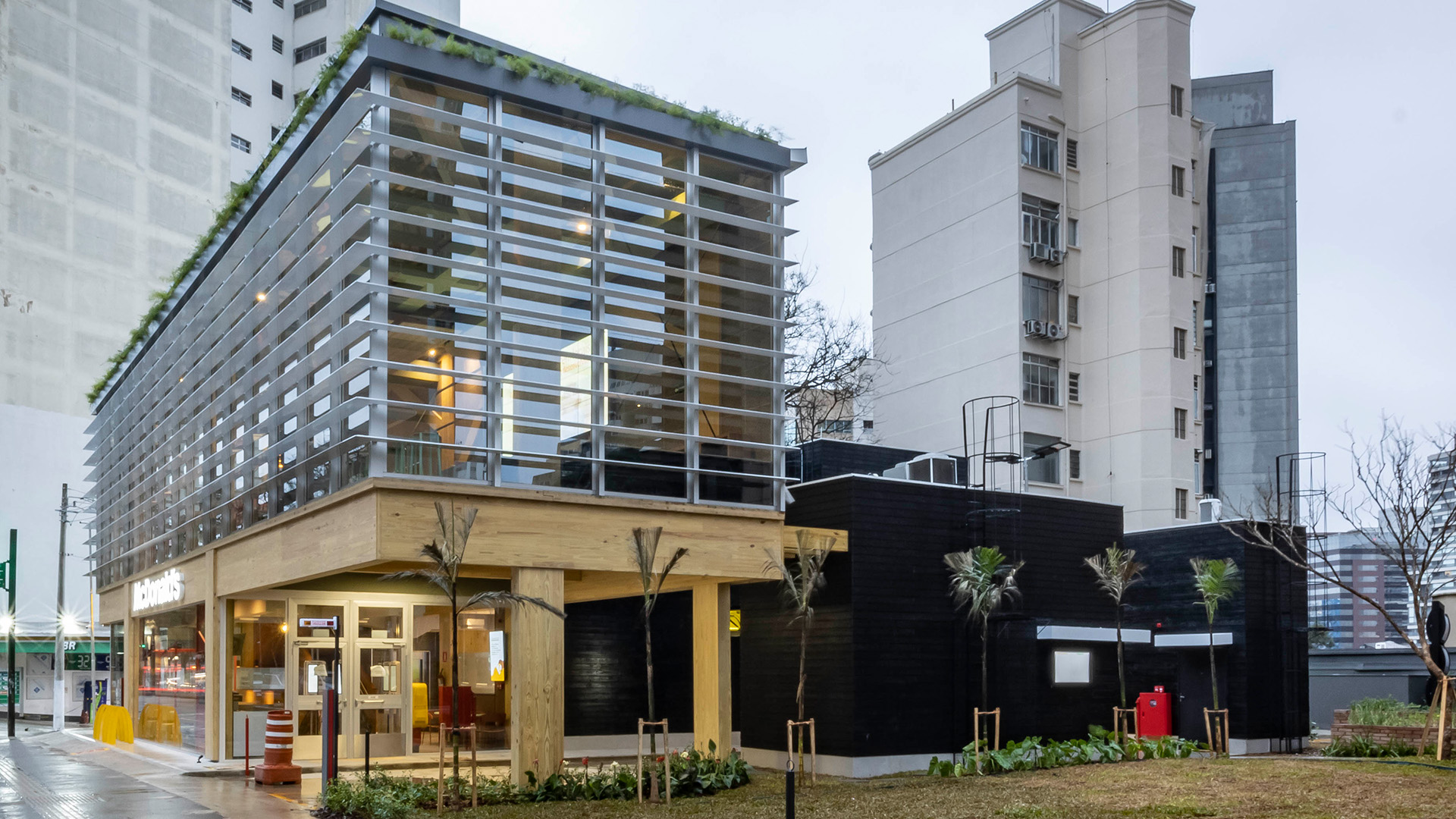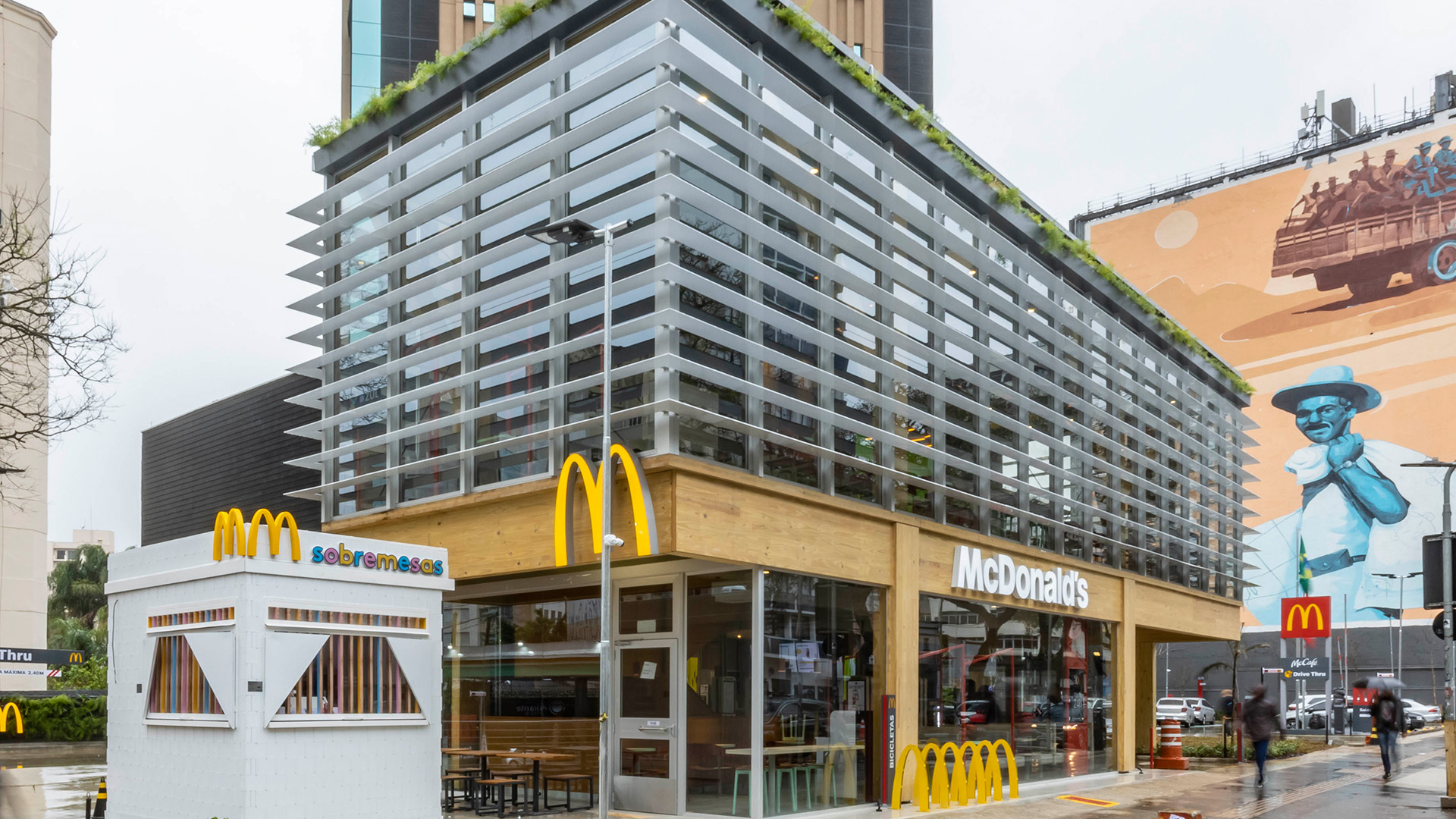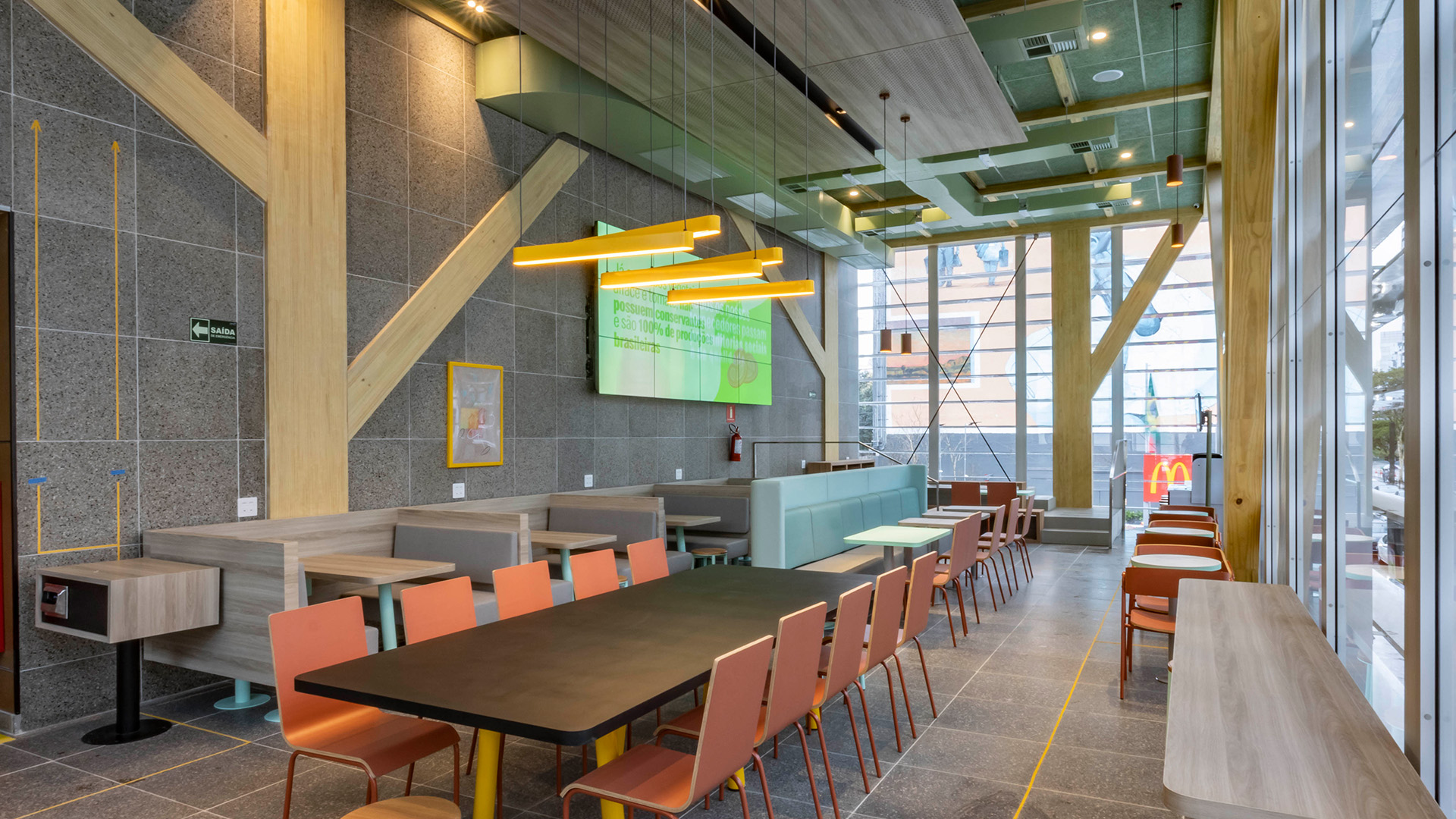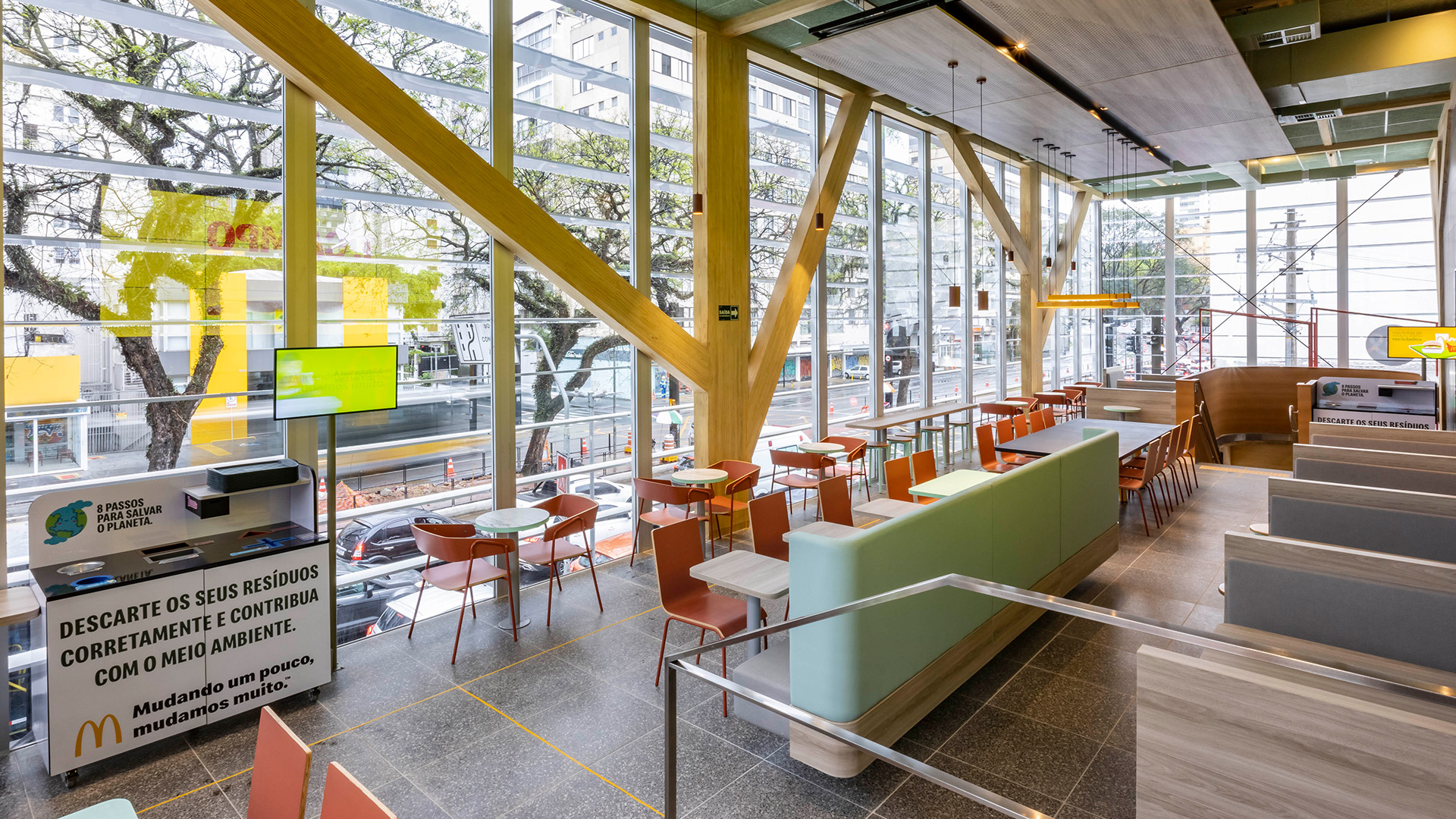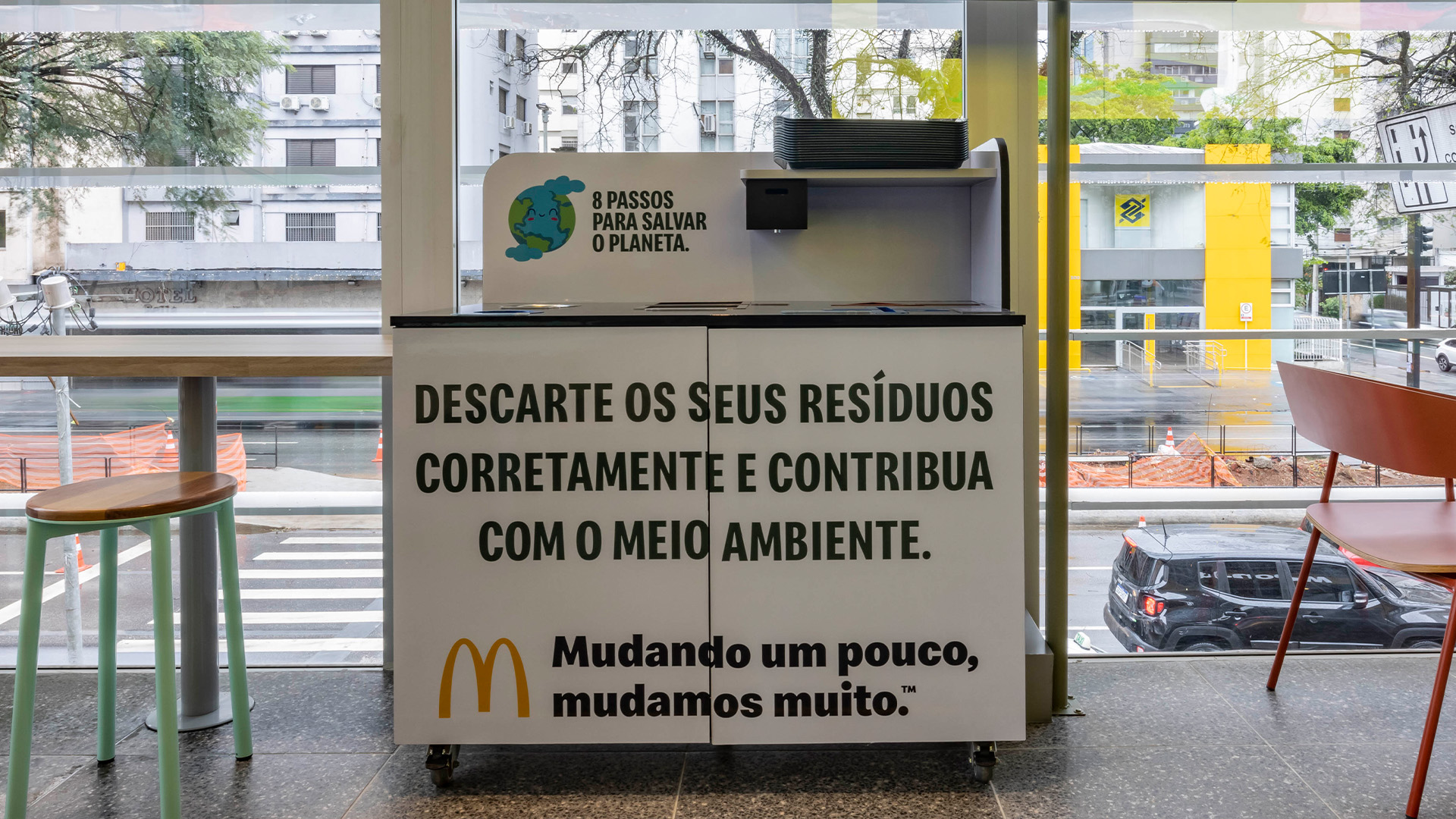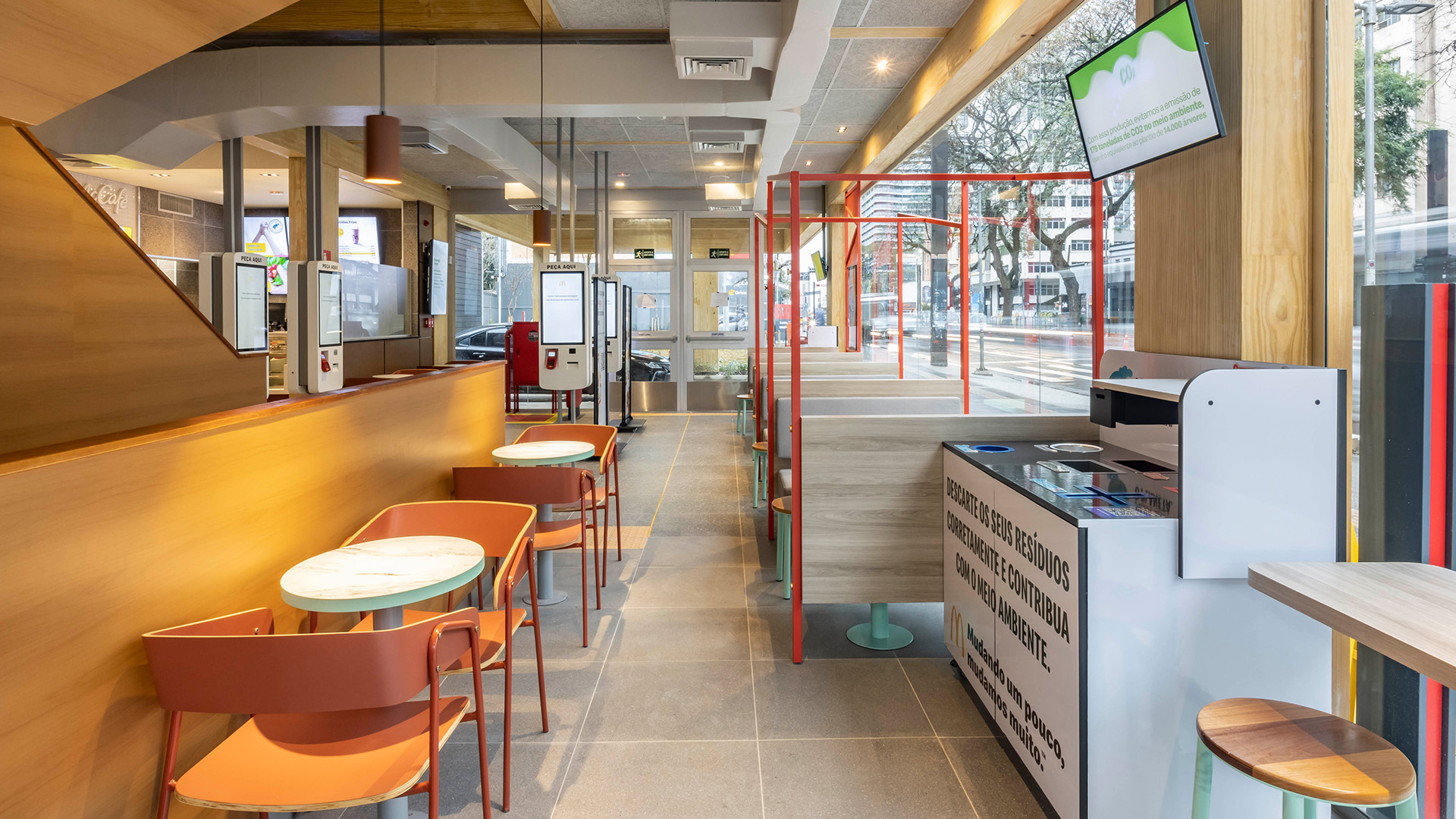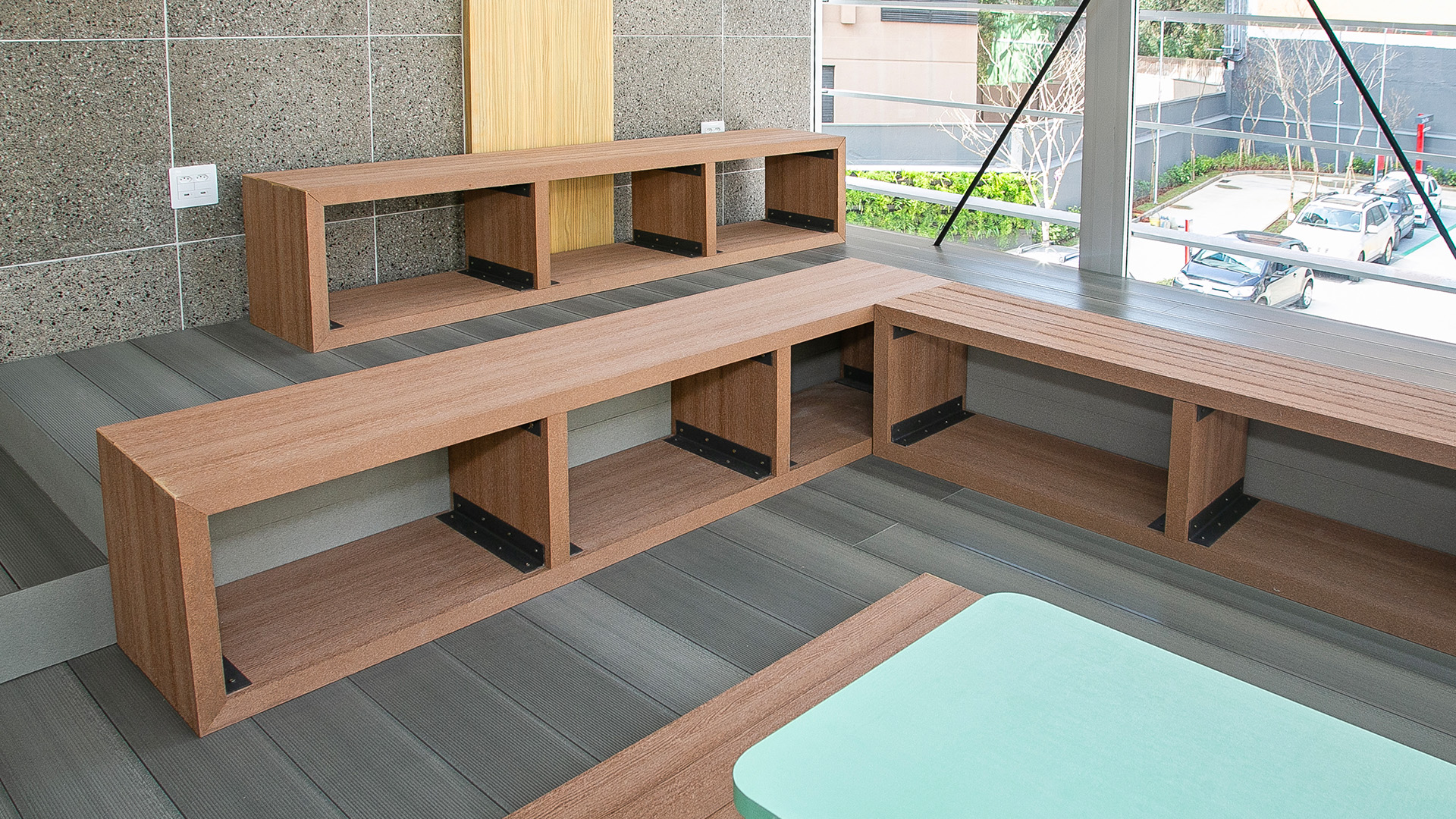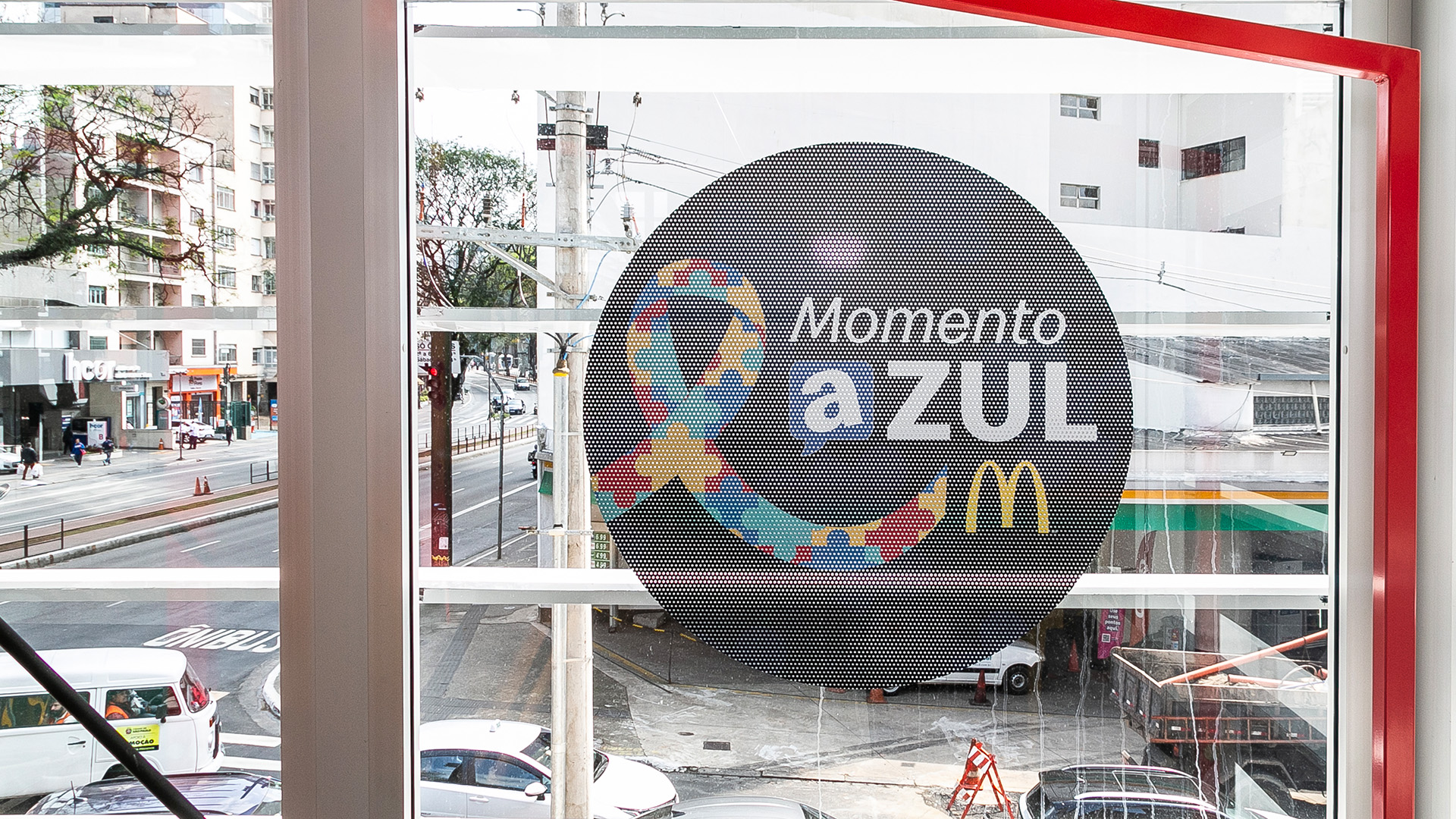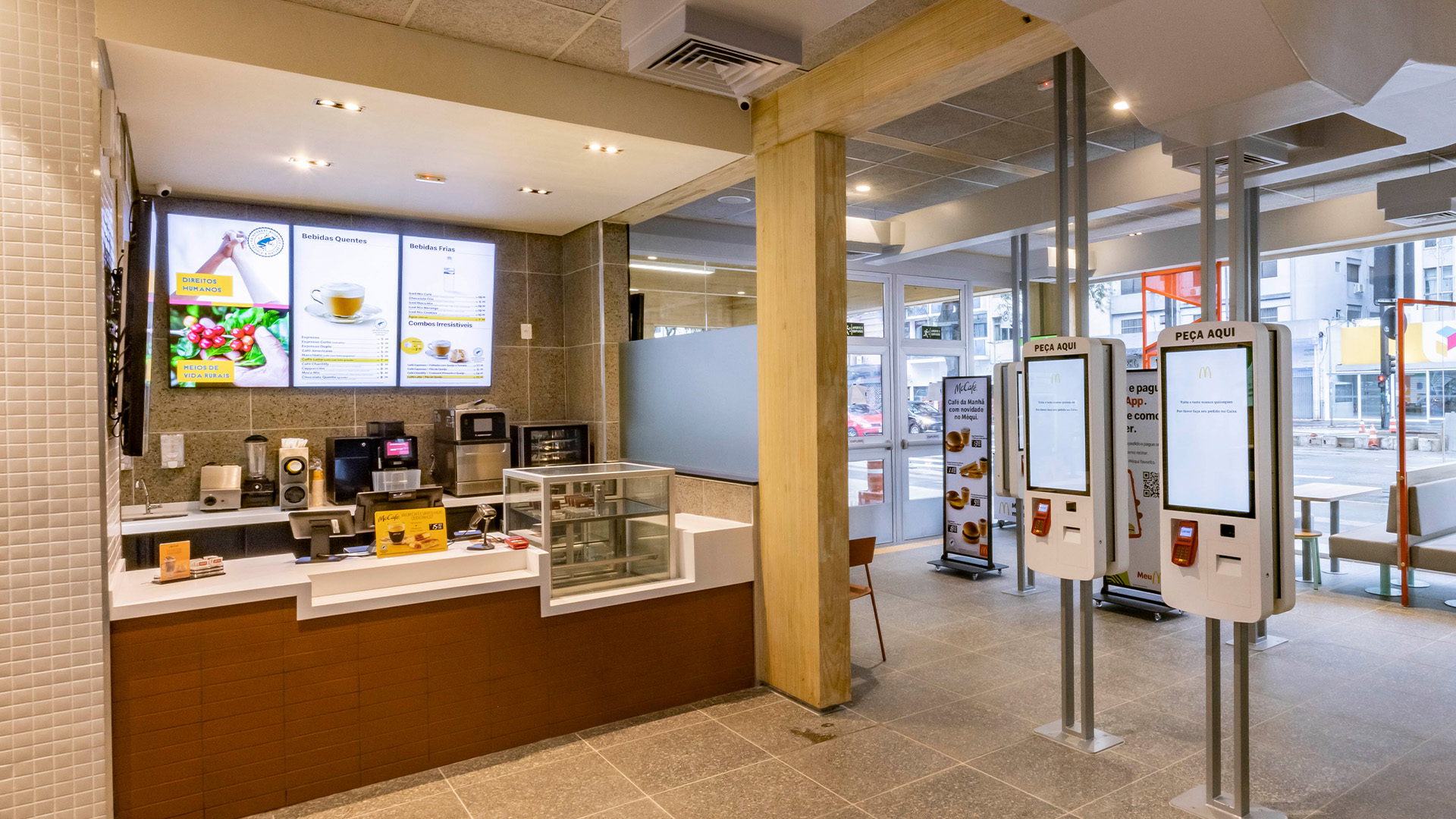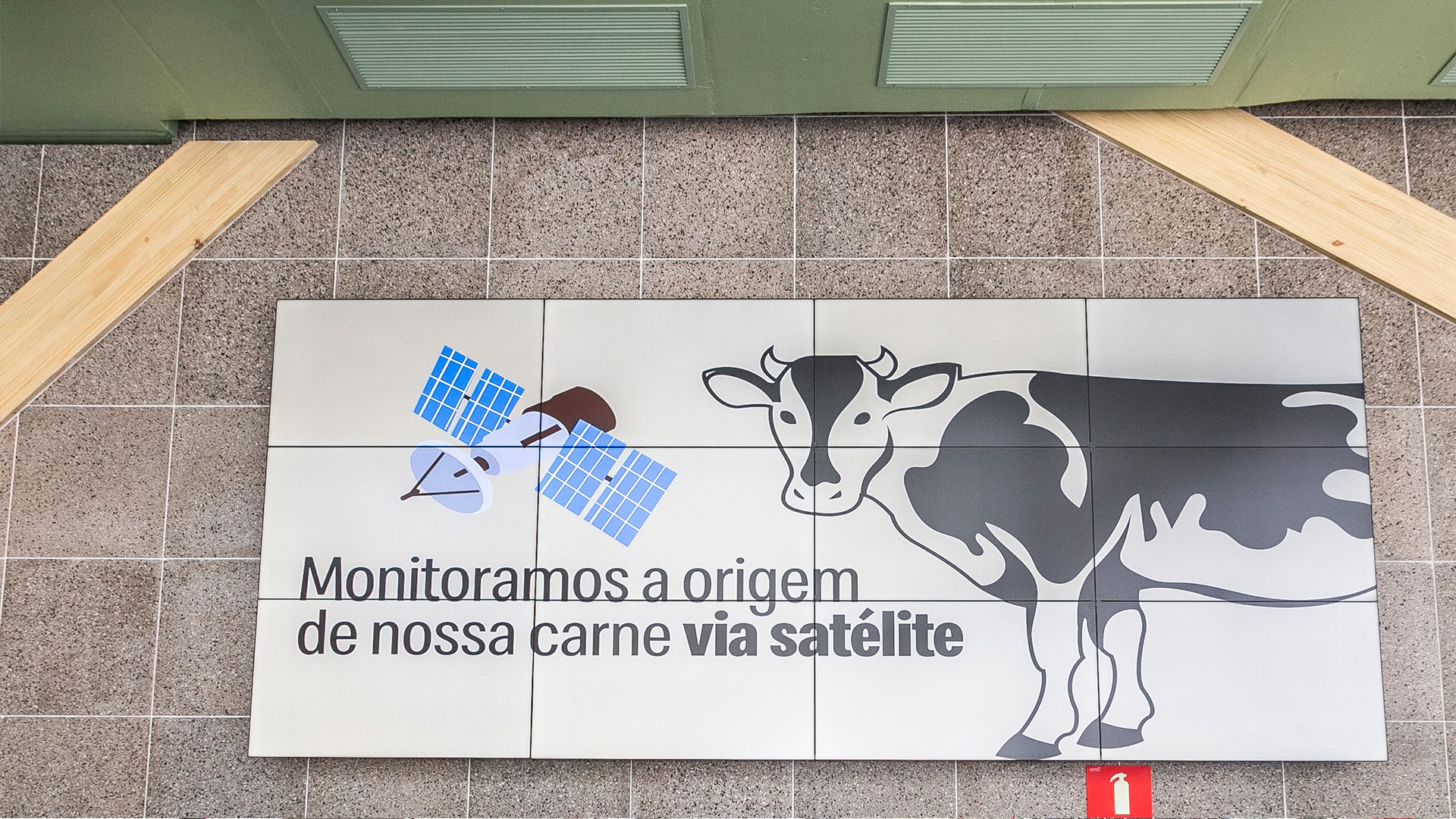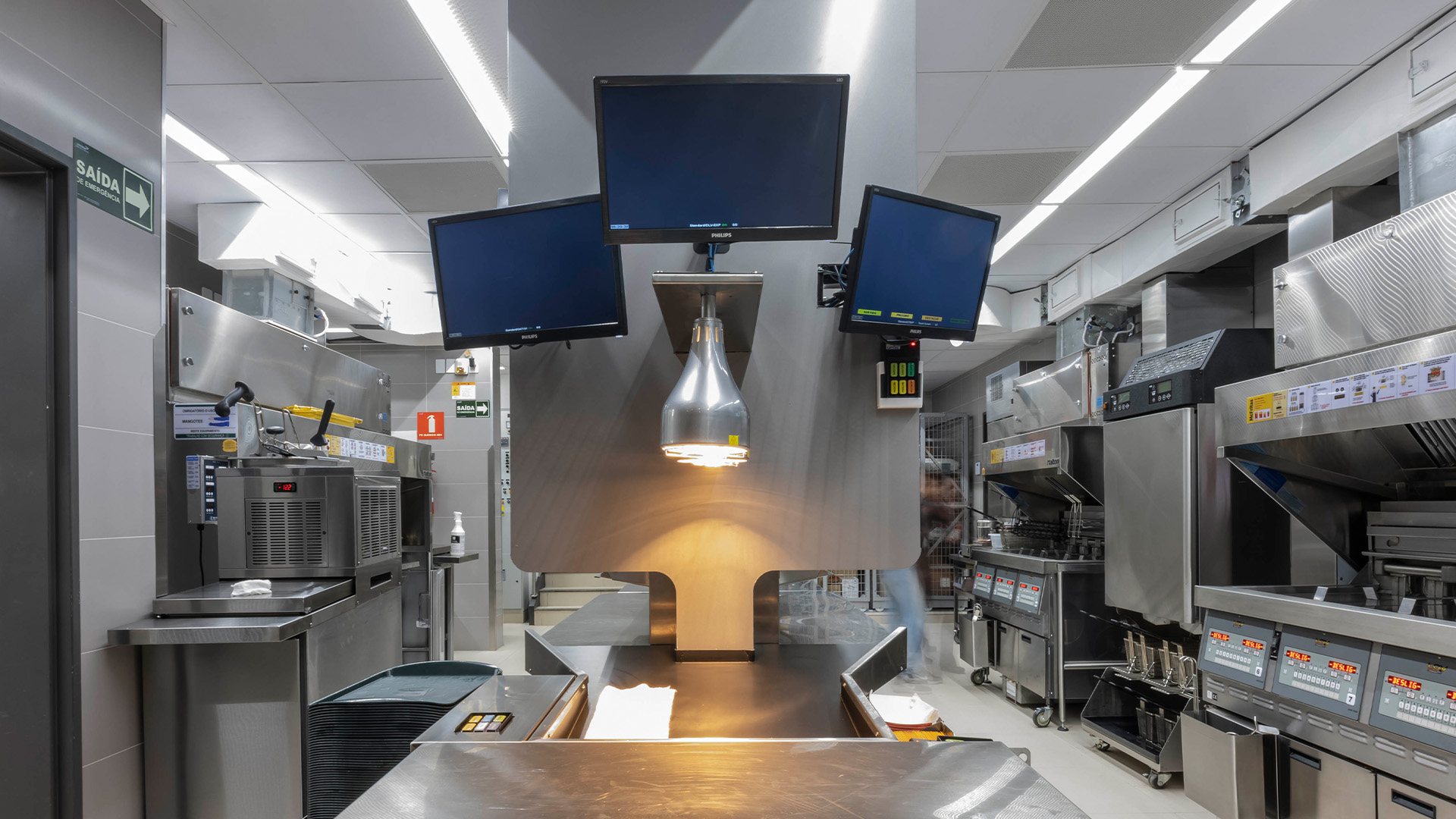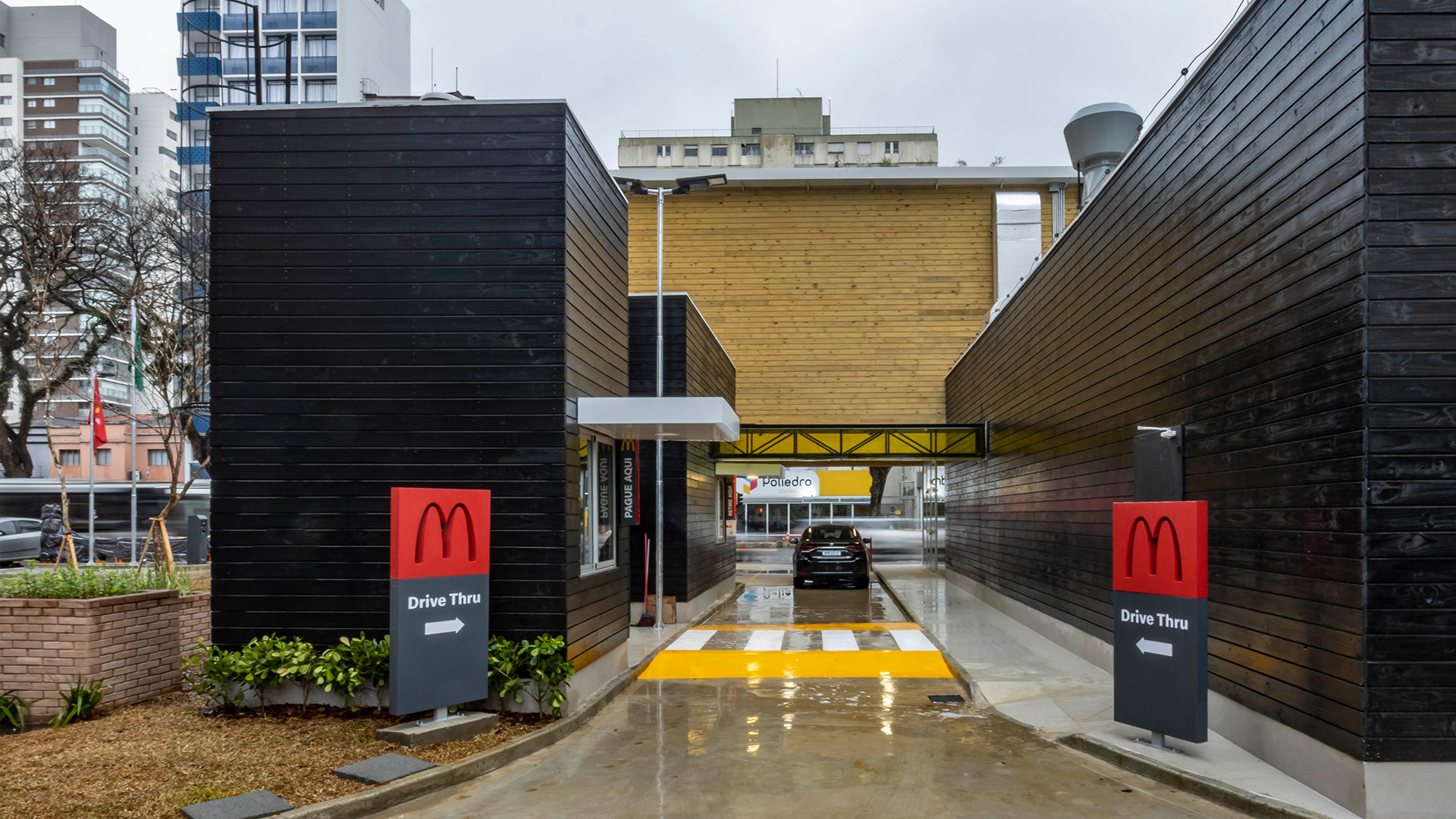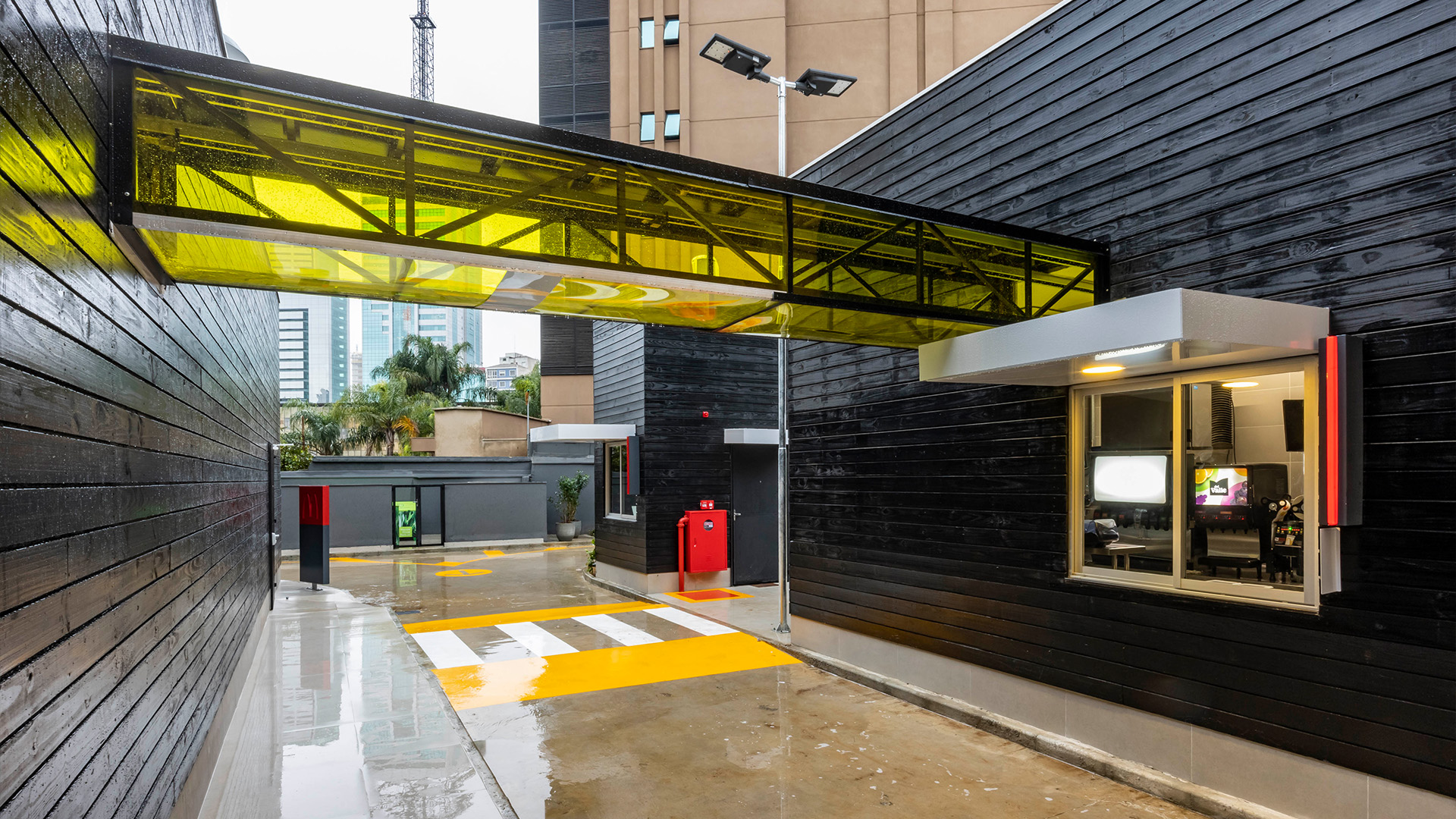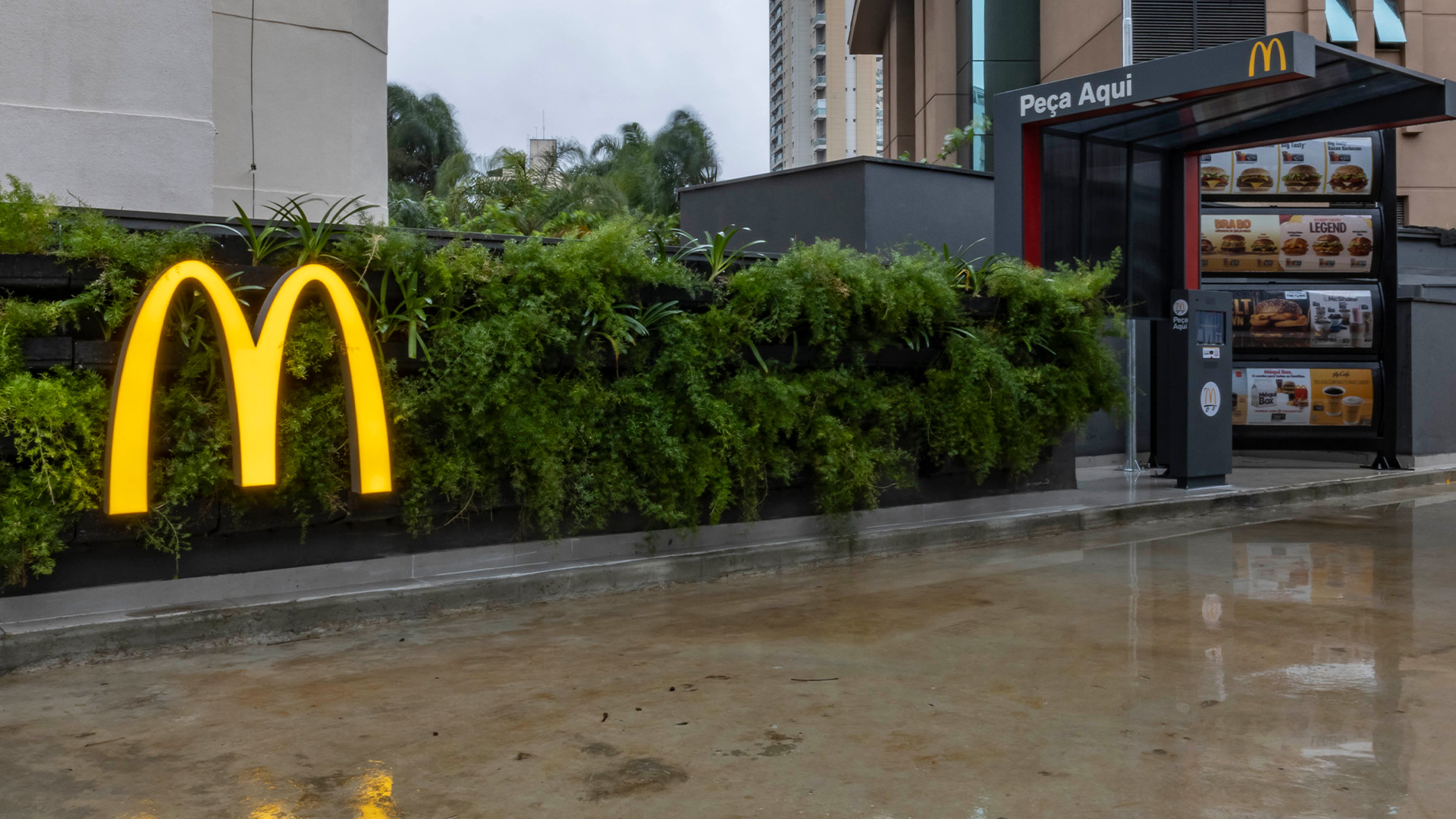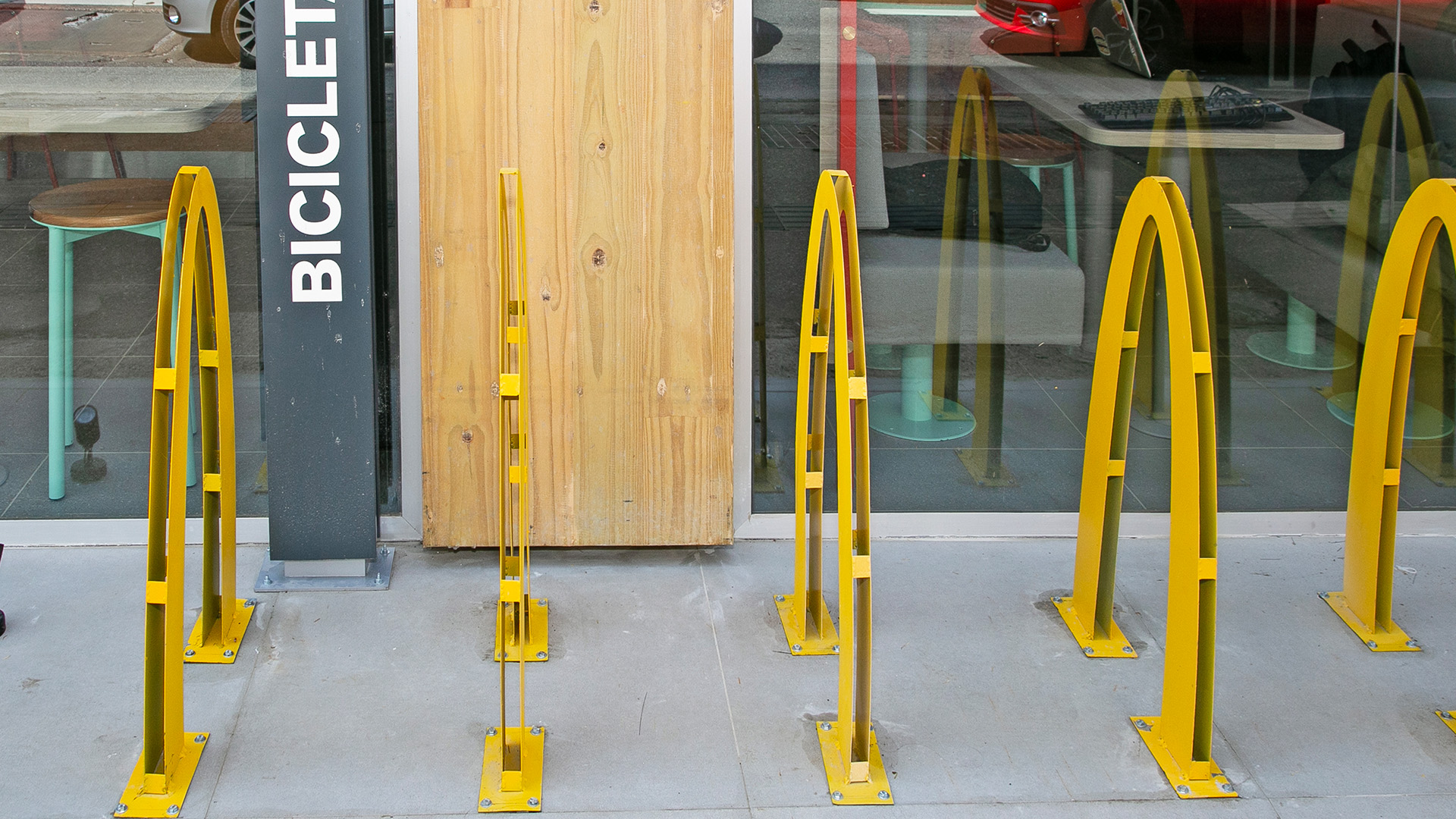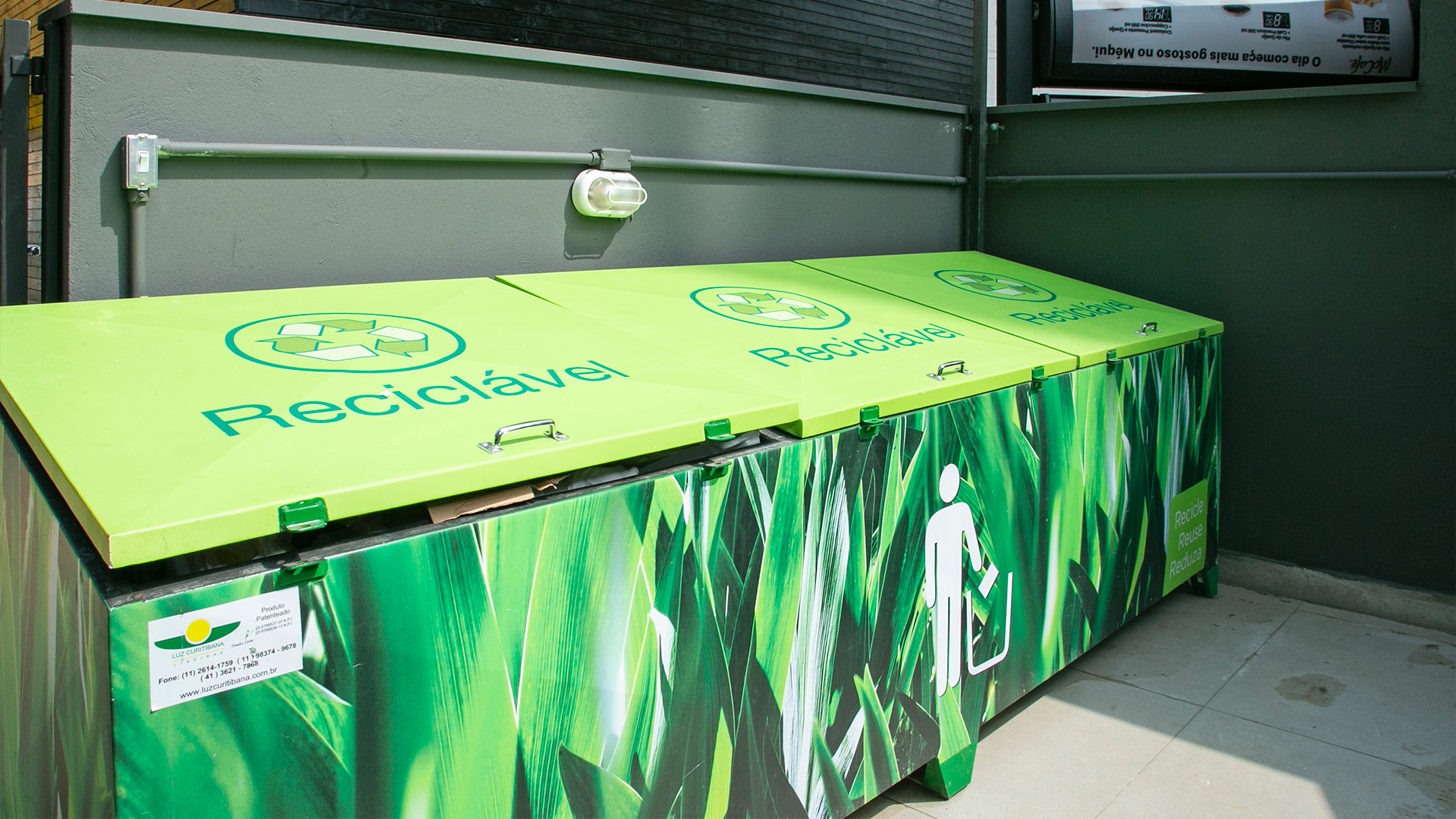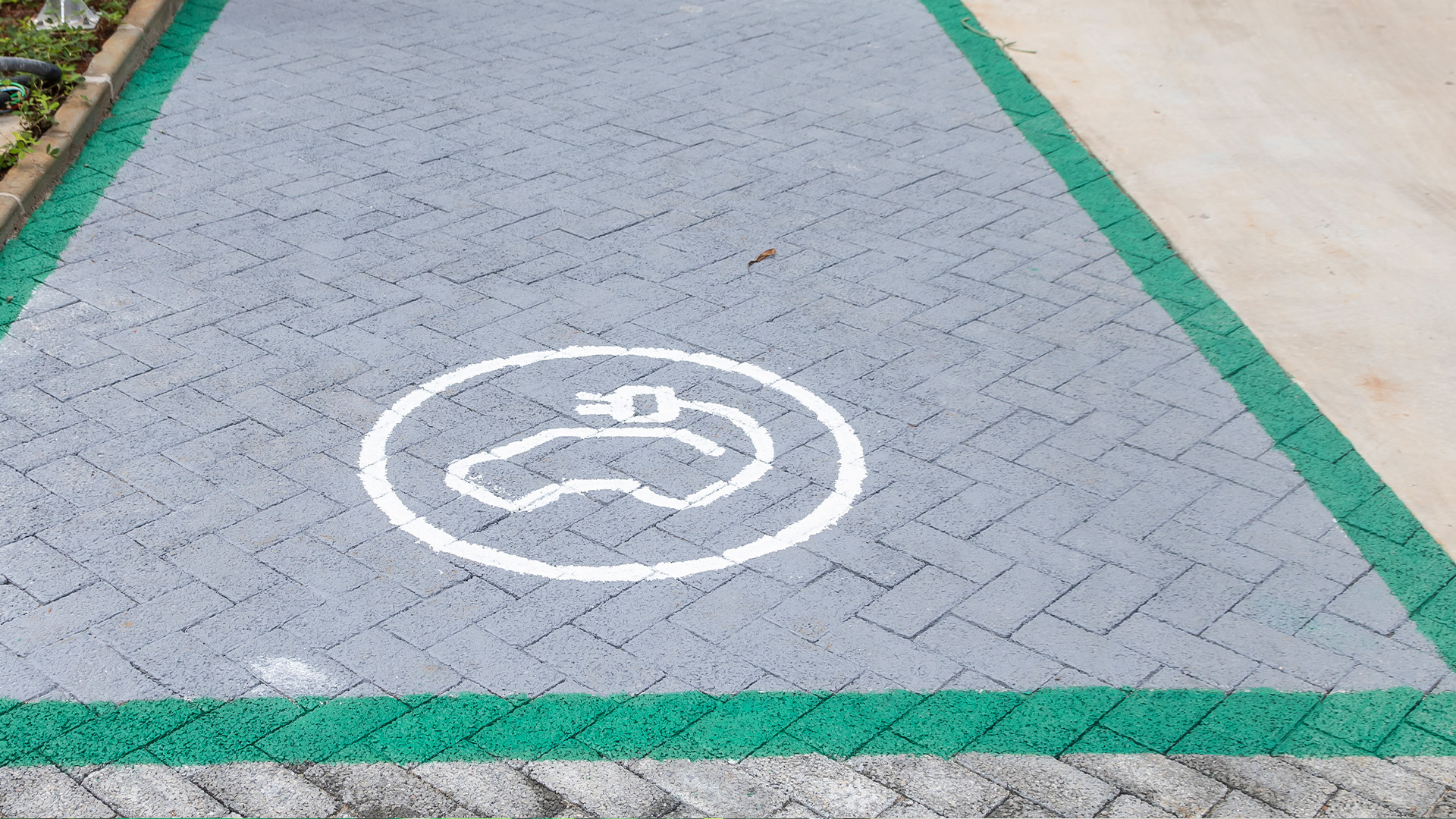 Take a look at some of the restaurant's initiatives to make a positive impact:
Energy supplied by 44 solar panels and the Free Energy Market.
Wooden structure: lower electricity consumption in construction and storage of 1 ton of CO2 per m³.
Floors and walls made of recycled rubble.
40% more efficient air conditioning units, lower energy consumption.
Stair tread surfaces and table tops made from recycled plastic bottles.
Recovery of rainwater and air conditioning condensation for reuse.
Brise soleil: a structure that lets in light but not heat.
Vegetation as an ally: greenery to regulate temperature and humidity.
Roofs made of wood chips cement-based material, a 100% recyclable material.
Zero landfill: waste treatment to reduce greenhouse gas emissions.
Compost bin for processing organic waste, used to grow McDonald's vegetable garden.
Outdoor kiosk made from 100% recycled polypropylene.
UBQ thermoplastic in the composition of conductors, electricity boxes and stands: environmentally friendly material produced from solid waste.
Charging point for electric vehicles.
Bicycle parking and electric bicycle station.