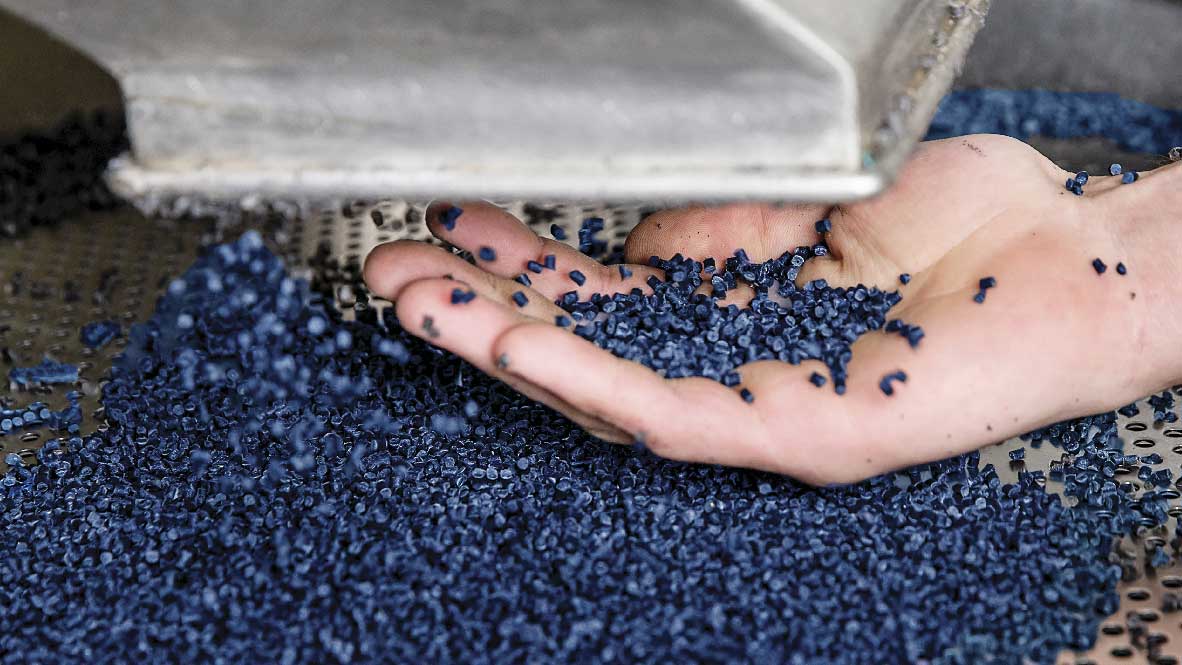 Five recycling initiatives at McDonald's that you did not know about
In 2018, we unveiled "Recipe for the Future", our guide to socio-environmental commitments to help solve some of today's most important challenges. One of them is the transition to a circular economy through the recycling of usable waste.
Some of our recent initiatives that we have added to efficiently manage our resources:
1. In Chile, we turn discarded face masks into trays
Due to their plastic composition, the high demand for face masks during the COVID-19 pandemic have become an environmental concern. That is why McDonald's Chile joined the project of the Technological Development Unit (UDT) of the University of Concepción, to give a second life to disposable face masks by transforming them into trays that will be used in restaurants.
The initiative has been implemented in 15 locations across the country, estimating a recovery and recycling of about 90,000 face masks in 2022. That is, 360 kilos of masks will be prevented from becoming plastic waste.
2. Colombia: A solution for recycling packaging waste at home
McDonald's Colombia joined the iFood platform and the circular economy startup Amazóniko to launch "Hazlo Circular" in Bogotá: A collaborative recycling community for our McDelivery consumers. By signing up to the project, customers receive a free of charge recycling kit at their homes with instructions to start separating their waste and schedule a free home collection of recyclables.
A few months after its launch, the results are very encouraging. With more than a hundred households involved, we have recovered around half a ton of material for recycling, avoiding the felling of up to 100 trees.
3. In Brazil, we make trays from restaurant waste.
McDonald's Brazil replaced the plastic trays used in the restaurants with a sustainable version, made with an environmentally friendly material. The new trays represent the first step in our partnership with UBQ Materials, an Israeli Company that converts household waste such as paper, cardboard and mixed plastics into a thermoplastic that has a positive impact on the environment.
By using these trays, we prevent more than 1,200 kg of waste from being disposed of in landfills.
4. Sustainable merchandising in Uruguay
Under the slogan "Let's transform our waste into opportunity", in Uruguay we launched an initiative to recycle our Crew's unused billboard materials and uniforms to turn them into merchandising objects; achieving a responsible and creative disposal of these elements.
5. In Colombia, the EcoBox machines reward you for recycling.
In alliance with Postobón, Coca-Cola and Tetra Pak, McDonald's Colombia is installing intelligent EcoBox machines in its restaurants in the country. These devices, initially available in 5 locations, allow the collection of waste such as bottles, aluminum cans and Tetra Pak containers, among others. In addition, consumers who use them receive points that can be accumulated to redeem for McDonald's products.
It is estimated that 1.2 tons of usable materials will be collected monthly with the first five machines.