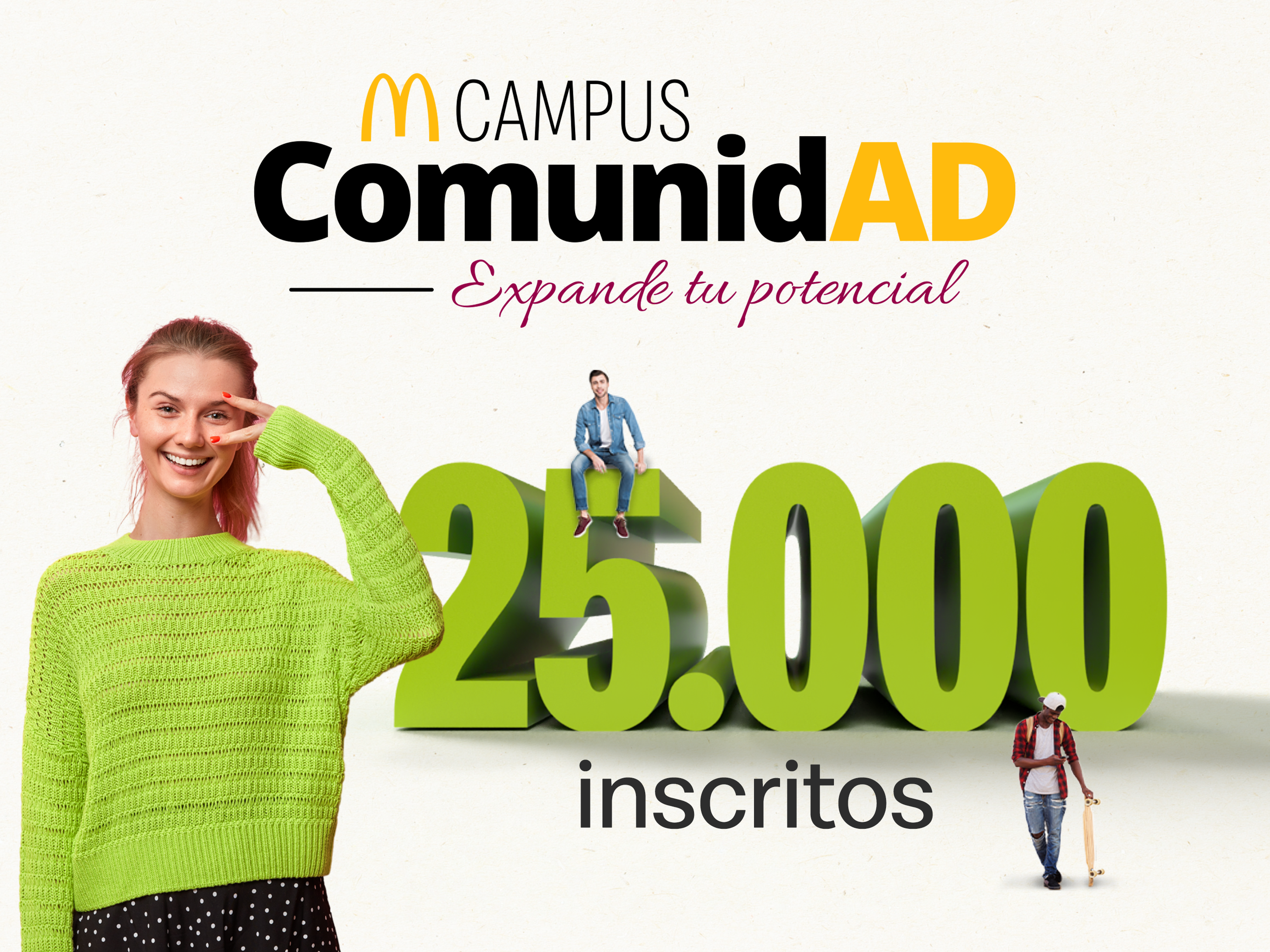 We are celebrating 25,000 registrations on our free educational platform MCampus Communidad
One month after launching the renewed free educational platform MCampus Comunidad, more than 25,000 young people from 50 countries have already participated in the training and received the official diploma from the Hamburger University, our prestigious corporate university.
After the great success of the free courses offered by the university in 2021, we reinforced our commitment to the education of young people in Latin America and the Caribbean and transformed a specific action into an educational platform, with free access, free of charge and with a wide range of content.
"It is fantastic when we see the direct impact of our work on people's lives. Even more so when it contributes to the solution of one of the main problems of our region, such as unemployment and the lack of training of young people. At Arcos Dorados, we are convinced that the sustainable development of a society begins by offering young people the opportunity to train and have a formal and decent job".

David Grinberg, Vice President of Corporate Communications at Arcos Dorados
The new platform was created with the aim of enabling a wide range of courses to expand the potential of young people and thus, their opportunities in the labor market. In addition to the options already existing in the previous initiative, we added new topics related to digital and information technology, through an alliance with CISCO, one of the most important technology companies in the world.
To access the training courses, click here.