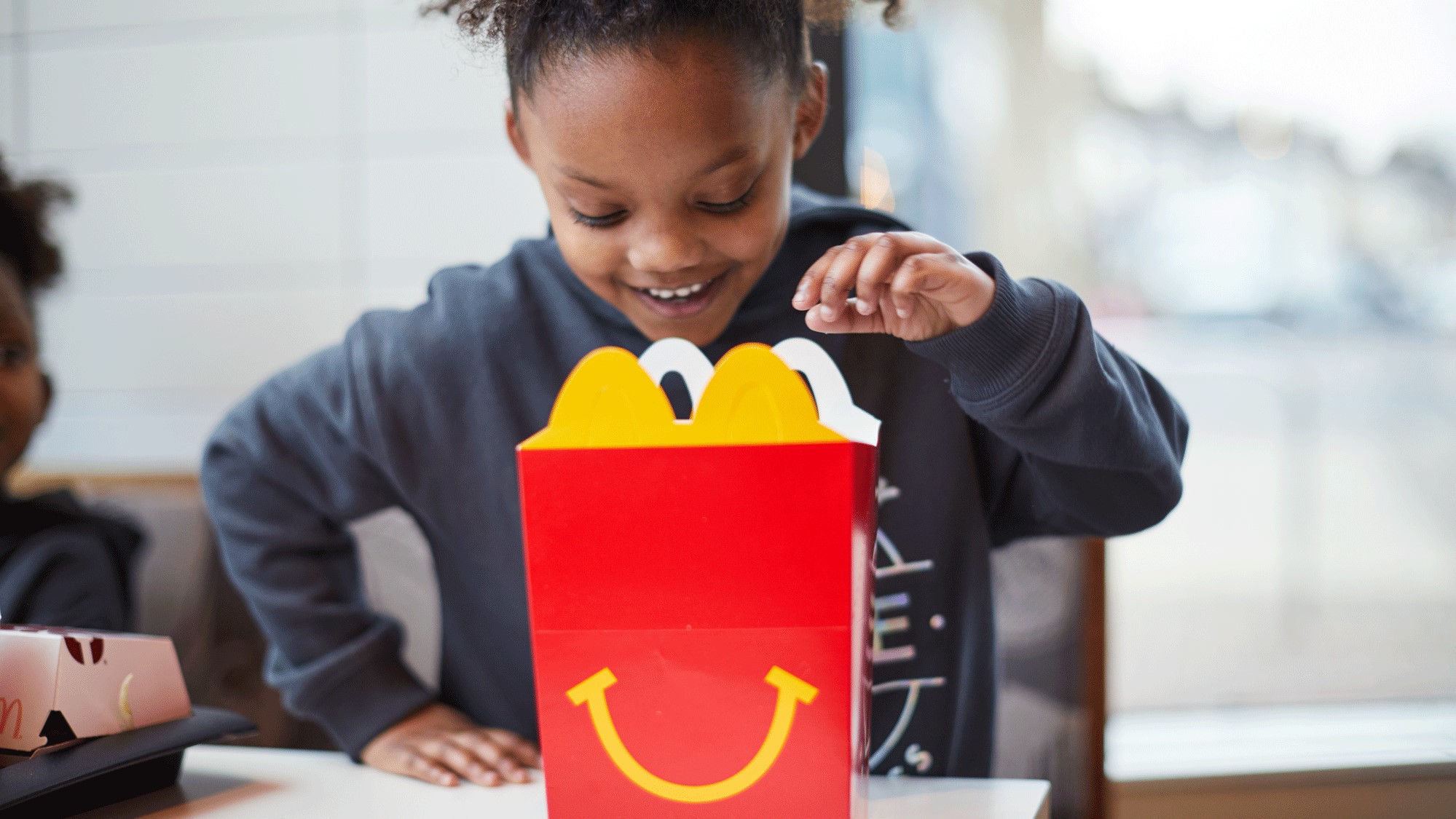 We evolved our Happy Meal toys by launching a new collection made of 100% sustainable material
We launched a new collection of sustainable toys, licensed by DreamWorks All-Stars, recognized as one of the most admired family entertainment brands in the world, which, on this occasion, celebrates famous characters from their animated movies. This proposal is part of Recipe of the Future, our socio-environmental guide, and promotes the responsible use of resources as well as children's fun and creativity. The new collection, composed of 10 board games inspired by Shrek, Kung Fu Panda, Madagascar, Trolls, among other movies, will be the third of four sustainable Happy Meal collections in 2022.
This initiative is aligned with McDonald's global commitment to evolve all Happy Meal toys, transitioning away from use of plastics to 100% renewable, recycled and certified materials by the end of 2025.
"In 2011, we began the path of Happy Meal transformation, which began with adjustments in the nutritional balances and continued with the transition to sustainable packaging and toys. We want the millions of children who visit us to be able to have fun with their favorite characters through innovative and eco-friendly designs. Thus, in addition to reducing the use of environmentally harmful materials and inspiring sustainable habits in families, we also managed to promote recycling, the circular economy and sustainability in the region." Gabriel Serber, Vice President of Social Commitment and Sustainable Development.
The sustainable toy collections are in addition to other initiatives we are taking to advance our socio-environmental commitments: since 2013 we have been offering a book program with the Happy Meal through which families are given the possibility of choosing between a book or a toy. Since then, we have delivered more than 22 million books, becoming one of the largest children's book distributors in the region. In addition, we are constantly evolving our children's menu, for example, we have added fruits and vegetables and reduced sodium, fat and calorie content, as well as eliminated added sugar, colorings and artificial flavorings.
In addition, this launch is aligned with the philosophy of our new platform "Changing a little, we change a lot", which seeks to motivate customers to make changes in their daily lives that, no matter how small they may seem, can have a great impact on the planet and society when they are made together.
In this way, we continue to offer the highest quality products, generating delicious and accesable moments for all our customers, while reinforcing the commitments assumed with the environment and communities.