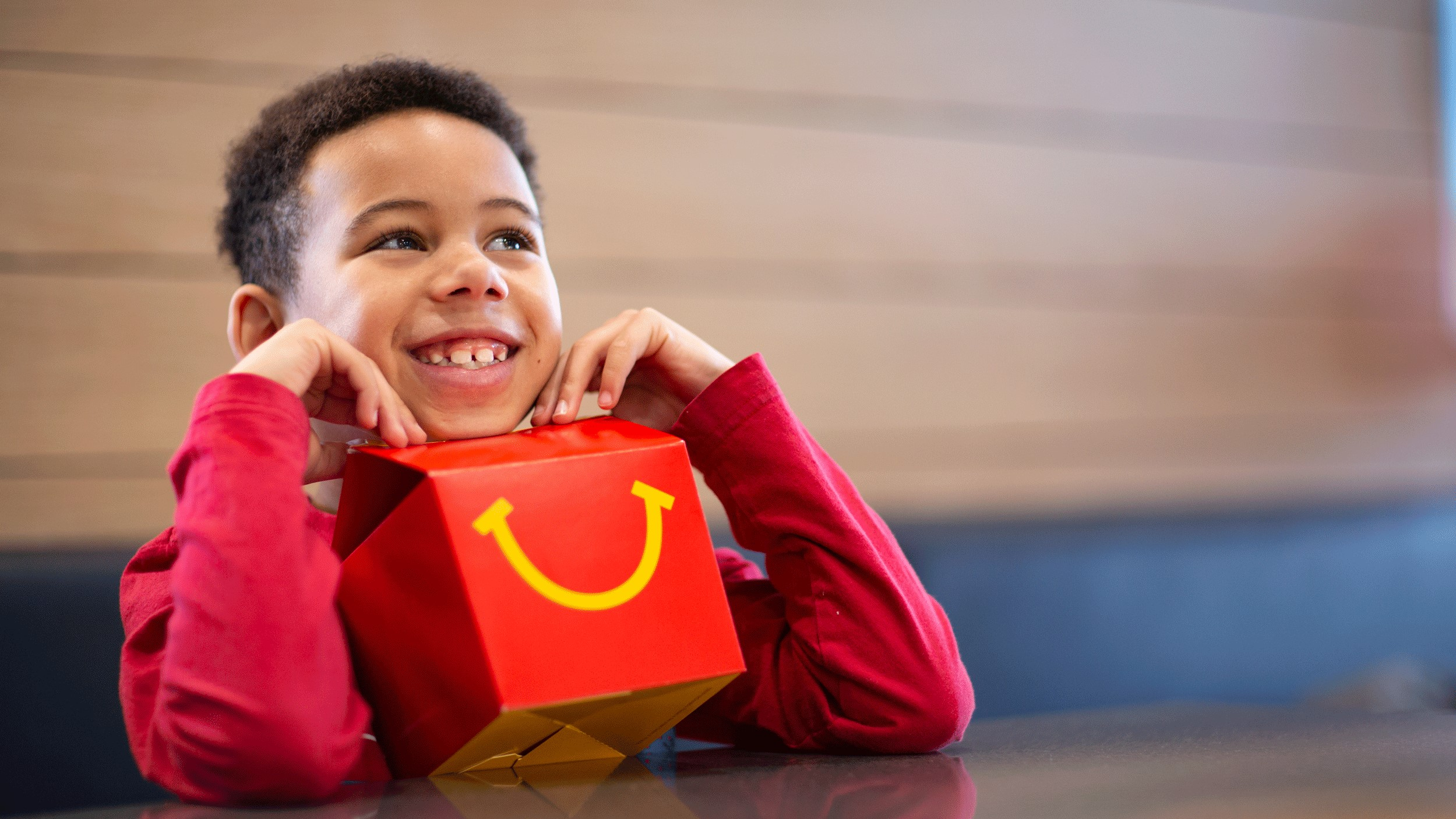 In 2022, Arcos Dorados takes a leap closer to the 100% sustainable Happy Meal toys goal
Taking another step forward in the evolution towards sustainable materials, we are launching 2022 first Happy Meal collection with toys made from recyclable, sustainably sourced and certified materials. In this way, we are moving forward in our goal of evolving to 100% sustainable toys by the end of 2025, which not only enhance children's creativity and imagination, but also reduce the impact on the environment.
Starting in February 2022, families will be able to meet Cartoon Network's character from the series Teen Titans Go! Based on the adventures of these teenage superheroes, the collection contains 8 large coloring posters; each one includes a comic book and fun activities; made from recyclable paper, whose packaging is certified as deforestation-free2 and can also be recycled.
---
This initiative is aligned with McDonald's global commitment to evolve the Happy Meal toys towards renewable, recycled and certified materials; as well as with the different pillars of our "Recipe for the Future". The plan is to gradually include this type of toys and, from 2026, to offer sustainable toys with all Happy Meal collections in Latin America and the Caribbean.
"We continue to advance in the substitution of materials for ones with less impact on the planet, which we started since 2018 with the evolution in McDonald's food packaging and which is now reinforced with this Happy Meal global initiative"

Gabriel Serber, Director of Social Commitment and Sustainable Development at Arcos Dorados
Discovering hidden characters, connecting dots to reveal figures, coloring superheroes and completing activities, boost children's creativity and also provide a key experience for the whole family: Commitment to caring for the environment.