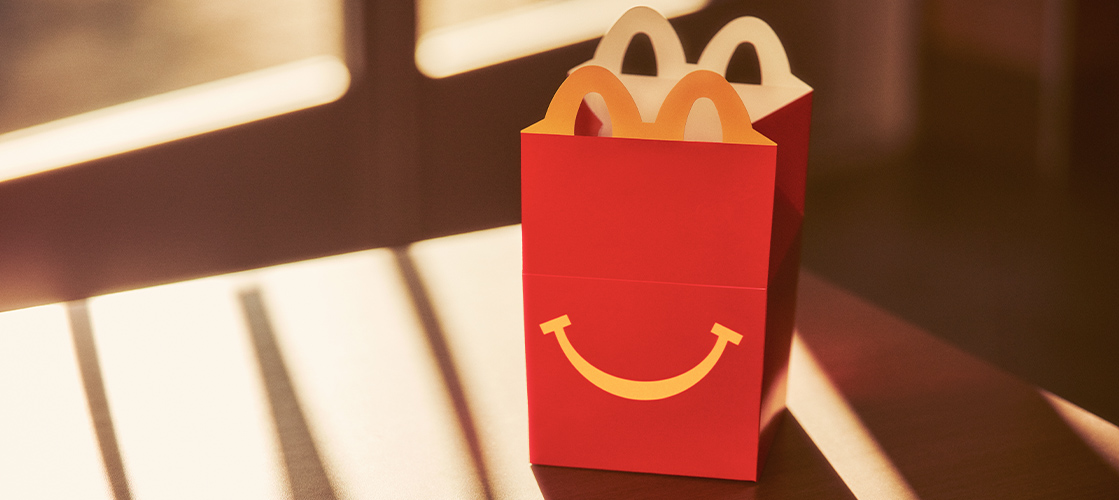 Arcos Dorados announces that it will complete the transition from Happy Meal toys to a 100% sustainable version by 2025
In line with the McDonald's Corporation project, the network to which we belong, we continue to evolve our children's offerings, always keeping fun at the center.
Made with renewable, recycled and certified material, the new fun proposal for children that is already in the implementation phase, allows us to continue advancing in our commitment to reduce the impact of our operation by eliminating materials that harm the planet from our daily lives.
"At Arcos Dorados, we have two commitments that guide a large part of our actions: caring for the environment and to offering the best quality food to our customers. With this in mind, year after year we work to evolve not only our product offering, but also to advance in the removal of those elements that harm the planet with actions that allow us to assume this type of responsibility. In 2011, we started the path of Happy Meal transformation, which began with adjustments in the nutritional balances and continues with major milestones this year that bring us closer to meeting the objectives that we established in the conformation of our Recipe of the Future."

Gabriel Serber, Director of Social Commitment and Sustainable Development at Arcos Dorados.
The announcement considers a gradual change that will be applied in the 20 markets in which we are present. From changes in the packaging of the toys, to their total composition, we have established the way forward that will lead to the Happy Meal finding sustainable alternatives that encourage creativity, play and fun in children in 2025.
A constantly evolving offer
Since 2011, we have been transforming the Happy Meal, with the aim of bringing delicious and varied proposals that allow us to maintain the highest standards of quality and commitment to families. In this line, we have implemented important changes such as the incorporation of fruits and vegetables; and made adjustments in the nutritional balances of the portions, significant reductions of sodium, fat and calories; as well as the elimination of added sugar.
On the other hand, seeking to inspire habit changes in children, in 2013 we launched the "Happy Meal Readers" program through which we provided for the first time the possibility to choose between a book or a toy with each Happy Meal. Since then, we have delivered more than 20 million books throughout the region, becoming one of the largest distributors of books in Latin America.