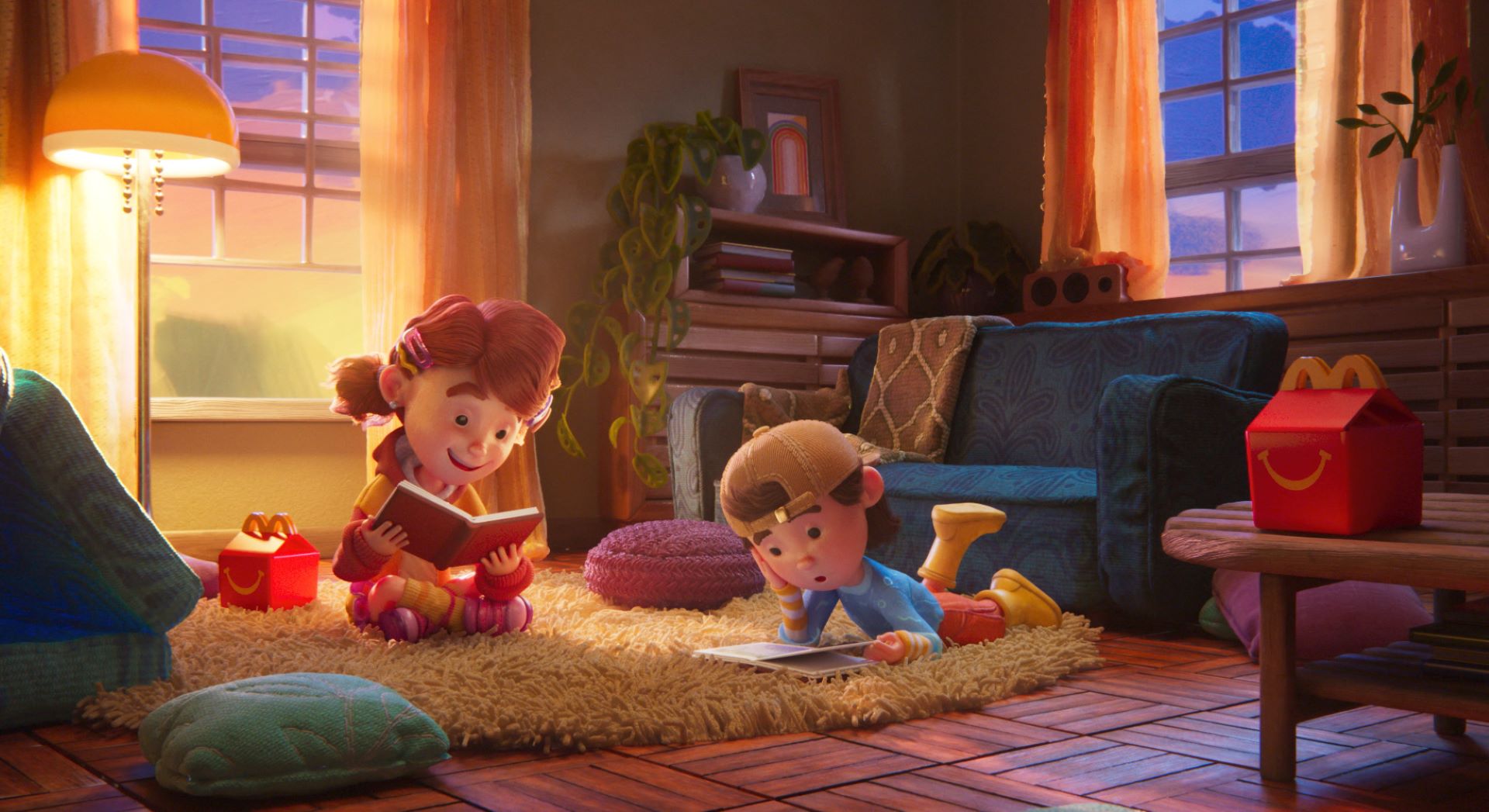 We launched "Influencers Books" in Happy Meal to reinforce our commitment to families and the democratization of children's reading
In the context of International Book Day and guided by our socio-environmental strategy Recipe for the Future, through the "Influencers Books" campaign, we propose to encourage children to have a passion for reading, which is essential for their cognitive, emotional and creative development.
"The aim of this proposal is to seek to turn the habit of reading into a trend among Latin American children. At Arcos Dorados, we are convinced that books are true influencers and we want to bring this idea closer to families. Books not only entertain, they are also a great stimulus for creativity, language and concentration. With this campaign, we invite them to travel with their imagination and become followers of stories," said Santiago Blanco, Chief Marketing Officer at Arcos Dorados.
During the month of April, different activities will take place in fairs and schools in each country. Among them, there will be reading rounds where different social network referents will share stories from the current "I can" collection, which tells the childhoods of famous world personalities, such as Ayrton Sena, Amelia Earhart, Malala Yousafzai or Martin Luther King. These great stories inspire children to believe in themselves, pursue and fulfill their dreams.
In this way, we continue to reinforce our commitment to democratize children's access to literature through Happy Meal Books, the initiative through which families can choose between a book or a toy with their purchase. Since the launch of this program in 2013, we have already delivered more than 29 million books to children in Latin America.
The importance of reading
The lack of education and low levels of reading comprehension in Latin America and the Caribbean is a problem that affects millions of children and was accentuated by the reduction in the number of classes during the COVID-19 pandemic. According to a World Bank report carried out together with UNICEF[1], in the last year, 80% of children of primary school age in the region could not understand a simple text. In this context, we propose to use our scale to become promoters of children's reading in Latin America.
"The democratization of children's reading is essential to build a fairer and more egalitarian society, where children and their families have access to great stories and thus, can develop their imagination and knowledge, opening the doors to a future full of opportunities and greater well-being for all," says Gabriel Serber, Vice President of Social Commitment and Sustainable Development at Arcos Dorados.
In addition, guided by our socio-environmental strategy, aimed at minimizing the impact of our operation on the planet, all books are produced on FSC (Forest Stewardship Council) certified paper. This initiative is aligned with McDonald's global commitment to evolve its Happy Meal and deliver books or toys made entirely from renewable, recycled and certified materials by the end of 2025.
[1] "The State of Global Learning Poverty: 2022 Update," report by the World Bank, UNESCO, UNICEF, FCDO, USAID and the Bill & Melinda Gates Foundation.