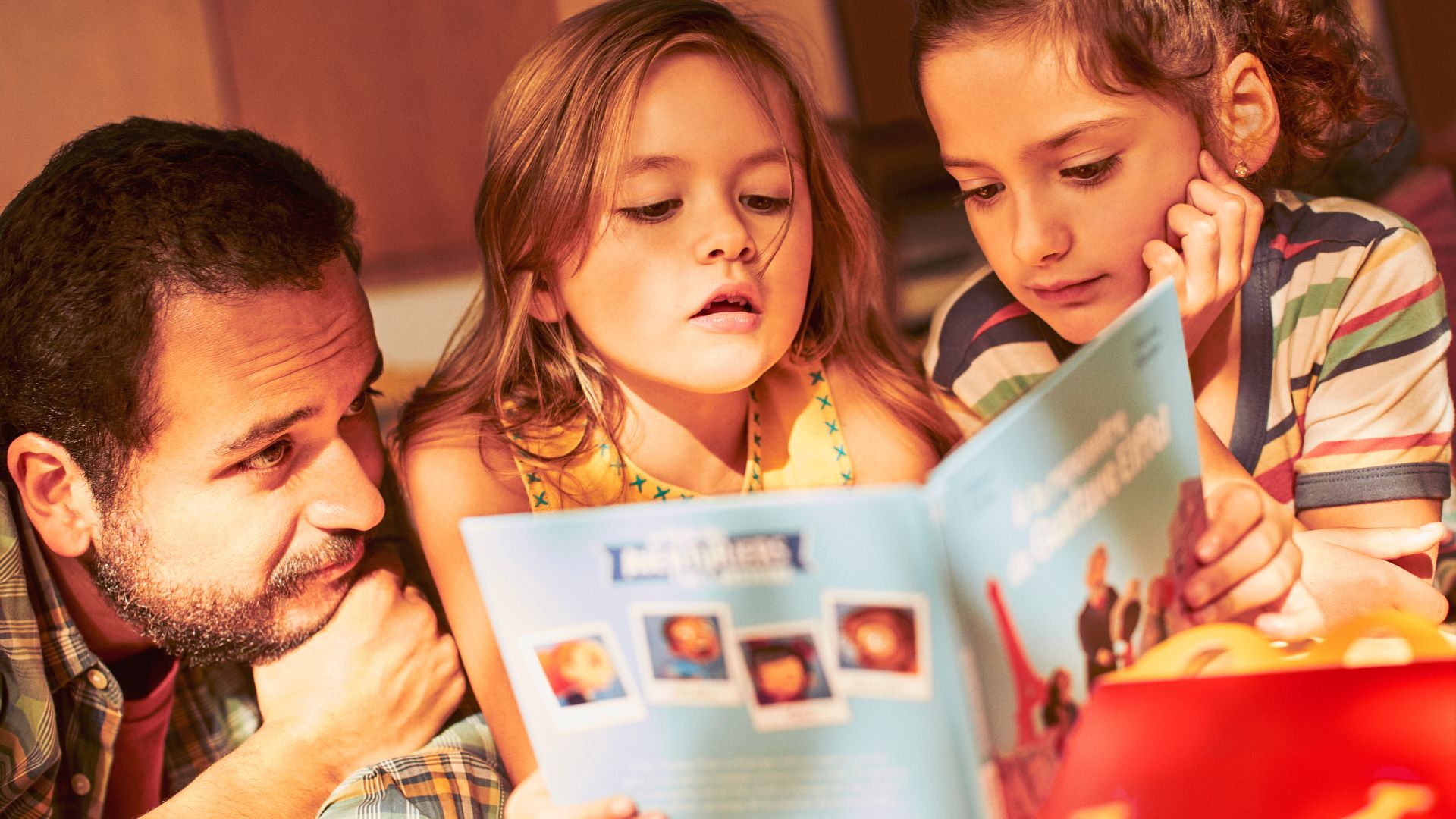 We relaunched Happy Meal Readers, democratizing access to children's literature in Latin America
The initiative that allows families to choose between a book or a toy with their Happy Meal returns with a new collection of children's titles called "I can", which seeks to encourage children to follow their dreams through great stories of impactful personalities.
Promoting reading among children is part of our socio-environmental strategy, Recipe of the Future, and responds to the challenge of access to children's books in Latin American countries. Being McDonald's the favorite family restaurant and thanks to our large scale, we have the possibility to encourage children's approach to reading; as a bet for their intellectual and creative development. Thus, with more than 20 million copies delivered and as one of the largest distributors of children's books in the region, we contribute to the democratization of children's literature.
"Closing the educational gap is a great challenge in Latin America, that is why Arcos Dorados and McDonald's Happy Meal want to facilitate children's access to books that inspire them to develop reading habits. To this end, we support families in improving their children's reading and writing skills. In this way, we also promote fun and meaningful encounters between children and adults." David Grinberg, Vice President of Corporate Communications of Arcos Dorados.
The "I can" collection presents a series of exclusive books that tell the story of the childhoods of famous people around the world and what inspired them to dream big. Through important personalities such as physicist Marie Curie, boxer Muhammad Ali or painter Frida Kahlo, among many others, we seek to open a world of opportunities and motivate children to trust in their abilities, encouraging them to pursue their passions and achieve everything they set their minds to.
All books are printed on Forest Stewardship Council (FSC) certified paper, which guarantees the protection of forests. In addition, this action is aligned with McDonald's global commitment to evolve the Happy Meal and deliver books or toys made entirely out of renewable, recycled and certified materials by the end of 2025.
The collection will be available starting in November in: Argentina, Chile, Colombia, Costa Rica, Costa Rica, Peru, Mexico and Uruguay. In the rest of the markets it will be launched during 2023.