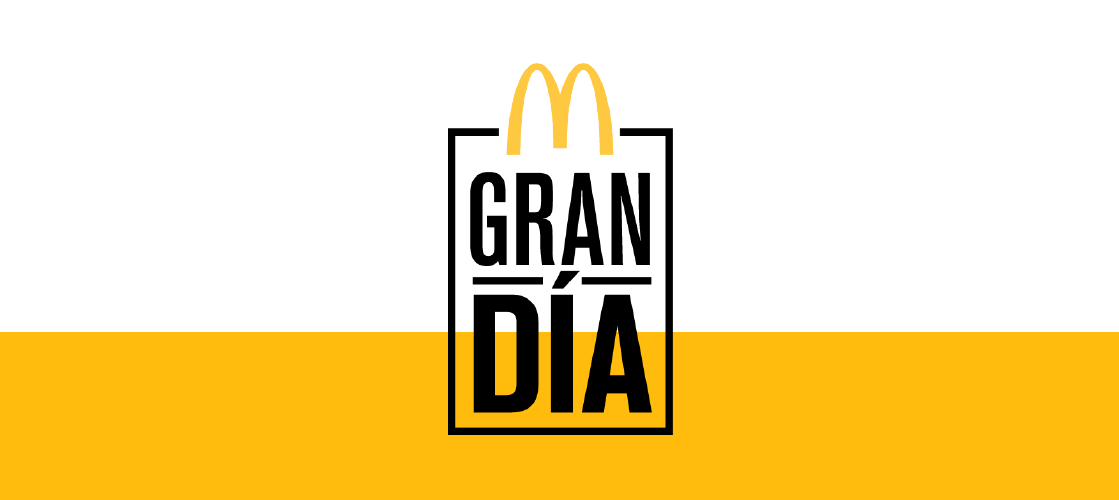 In 2020 we donated more than USD 5 million in 2020 to support several social organizations
Despite the global context and with the adjustments needed to comply with the new normality, the solidarity campaign that donates proceeds from Big Mac sales to support dozens of institutions and projects exceeded by far the established goals. The new edition of the "Gran Dia", enabled us to donate more than 5 millon dollars to keep together those families of children undergoing medical treatments housed in the Ronald McDonald Houses of the region, as well as the beneficiaries of the programs promoted by organizations such as the Ayrton Senna Institute (Brazil), Fundación Sí (Argentina), Fundación Coanil (Chile), Aldeas Infantiles SOS (Peru, México, Panamá, Costa Rica & Colombia), Fundación El Triángulo (Ecuador), Liceo Impulso (Uruguay), Centro Man Na Obra (Aruba), Fonditut (Curacao), The Heroes Foundation (Trinidad) and P.E.C.E.S (Puerto Rico), amongst others.
"For more than 10 years, at Arcos Dorados we have turned into action our commitment to the families and young people of the communities in which we operate. Today, we are proud to confirm that, despite the global context and the changes that we were forced to make as a society, people´s solidarity has been reinforced and that once again we managed to exceed our expectations. In a challenging year for everyone such as 2020, we were able to adapt and keep our main solidarity campaign of the year in full effect, which allows us to continue contributing to the health and well-being of children and opening doors so that more and more young people in America Latin America and the Caribbean have the chance to access a first formal job"

Woods Staton, Executive Chairman of Arcos Dorados.
A different edition
In such a challenging year, Arcos Dorados adapted the celebration of its "Gran Día" to the new regulations, in order to maintain its commitment to the communities in which it operates. That is why, for the 2020 edition, the company offered those interested the possibility of buying the coupons in advance through its digital channels, in addition to extending the period in which they could be redeemed and strengthen sales through AutoMac or McDelivery. With the aim of maintaining the festive spirit of the day, virtual events were held giving renowned artists the possibility of taking part, without breaking the social distancing.
Through each edition of its solidarity campaign, Arcos Dorados reinforces its commitment to the well-being of families, the promotion of formal employment and the development of the communities. The 2020 edition of the Gran Dia Big Day also allowed the company to continue bringing delicious moments to everyone, allowing people bringing them together to collaborate with a common purpose goal regardless of the global context.